Ruet-e-Hilal Committee meeting underway for Ramazan moon-sighting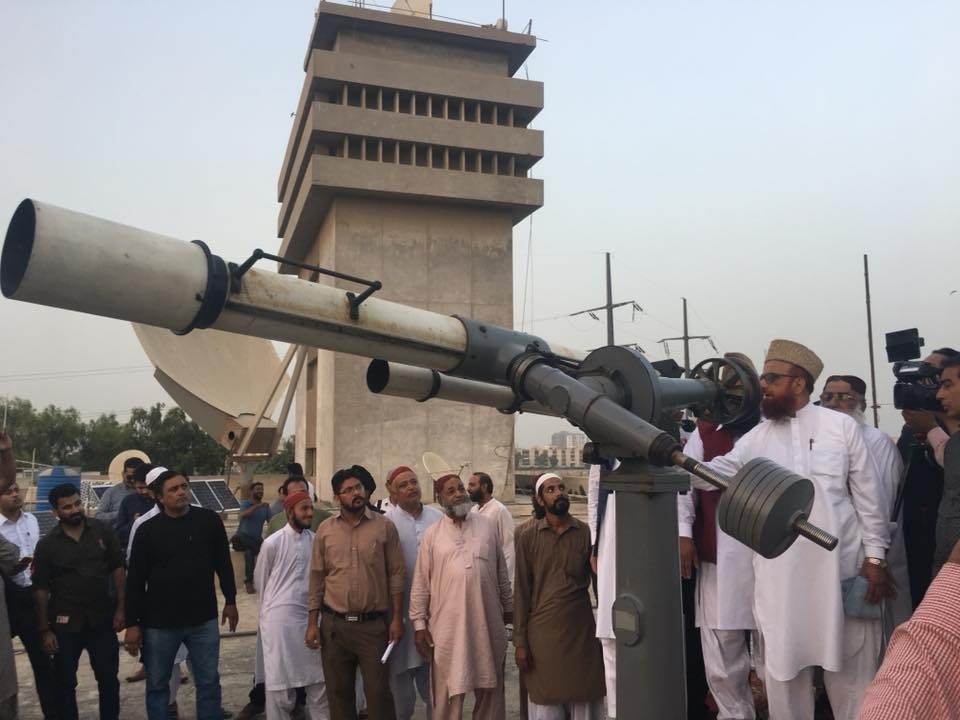 KARACHI: A meeting of the central Ruet-e-Hilal Committee is underway for moon-sighting for the holy month of Ramazan, 1439 Hijri.
The zonal committees are holding meetings in all provincial capitals.
The first fast of Ramazan is likely to be observed on Thursday. 
In Karachi, the sun will set at 7:10PM and the moon will be observed 61 minutes after. Secretary Ruet-e-Hilal committee research council has said that the moon can be sighted across the country.
According to Pakistan Meteorological Department, the new moon will be born on crossing conjunction point at 4.49PM on May 15. 
A fair chance exists of sighting the new moon of Ramazan on May 16. The climate record forecasts the weather will be partly cloudy in most parts of the country.
The Ruet-e-Hilal Committee has called on citizens to sight the crescent with the naked eye or through binoculars and to contact them on the following numbers and record their testimonies. 
In Saudi Arabia and the United Arab Emirates, the crescent was sighted on Tuesday. The month of Ramazan will begin on Thursday, May 17 in the two countries. 
Earlier the Australian National Imams Council declared that the holy month of Ramazan will begin on Thursday.
Via Geo News