Rooney: Periode Buruk MU Bukan Salah Mourinho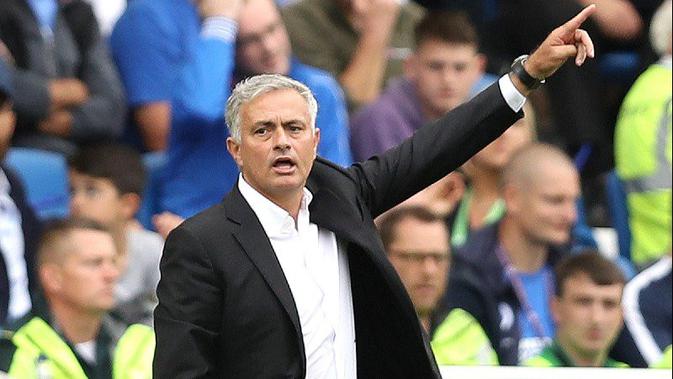 Liputan6.com, Manchester – Wayne Rooney membela Jose Mourinho, yang terus dikritik usai hasil minor yang diperoleh Manchester United (MU). Rooney menilai Mourinho bukan sosok yang patut disalahkan.
Klub berjulukan The Red Devils itu lambat panas di kompetisi Liga Inggris. MU menempati posisi kedelapan klasemen sementara Liga Inggris dengan koleksi 13 poin dari delapan laga.
Rooney memilih tidak menyalahkan Mourinho dan mengarahkan sorotan ke para pemain MU. Eks penyerang Everton ini menuntut pemain MU mengambil tanggung jawab lebih dari setiap peran di dalam tim.
Terakhir, MU menang 3-2 atas Newcastle United akhir pekan lalu. Namun, tetapi MU tetap tertinggal tujuh poin di bawah pimpinan klasemen, Manchester City.
Rooney memberikan dukungannya agar Mourinho tetap di kursi pelatih MU. Sebab, menurut mantan pemain Timnas Inggris ini, tidak mudah menangani klub sebesar Manchester United.
"Ini sulit (di Manchester United), ini adalah situasi yang sulit. Para pemain, manajer, ini adalah awal yang sulit untuk musim ini," kata Rooney, seperti dilansir The Telegraph.
* Update Terkini Asian Para Games 2018 Mulai dari Jadwal Pertandingan, Perolehan Medali hingga Informasi Terbaru di Sini.