Karachi inter board postpones exams scheduled from May 21 to 23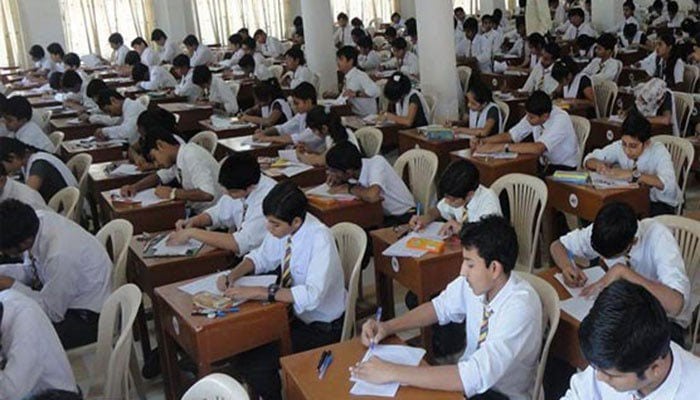 KARACHI: Board of Intermediate Education Karachi has postponed examinations scheduled from May 21 to 23 in view of an ongoing heatwave in the megapolis, it said in a press statement.
The inter board authorities said the examinations have been postponed keeping scorching weather and ongoing heatwave in view.
The statement said that new dates for postponed exams would be announced later.
The inter board further stated that all examinations from May 24 and onwards would be held as per schedule.
Mercury in Karachi touched 44°C around 3 pm on Sunday. The sweltering heatwave in the city and elsewhere in Sindh is likely to extend its unwelcome stay by four to five days, a top official with the country's weather monitoring authority said earlier.
The heatwave is expected to peak between Monday and Wednesday, drastically pushing the temperatures even higher, said Dr Ghulam Rasool, director-general at the Pakistan Meteorological Department (PMD).
Since the start of the summer season this year, there have been three heatwaves, the official explained, warning that there could be more in May and June.
Earlier, on Saturday, the PMD had said the lack of incoming sea breeze was the primary reason the temperature went up to over 40°C.
Via Geo News